Mechanical Contractors North West and Wirral
Kimpton Energy Solutions are Mechanical Contractors in the North West. For over 50 years we have specialised in M&E, HVAC and building services with a huge portfolio of work to our name in many different sectors. So let's look at some of them in turn.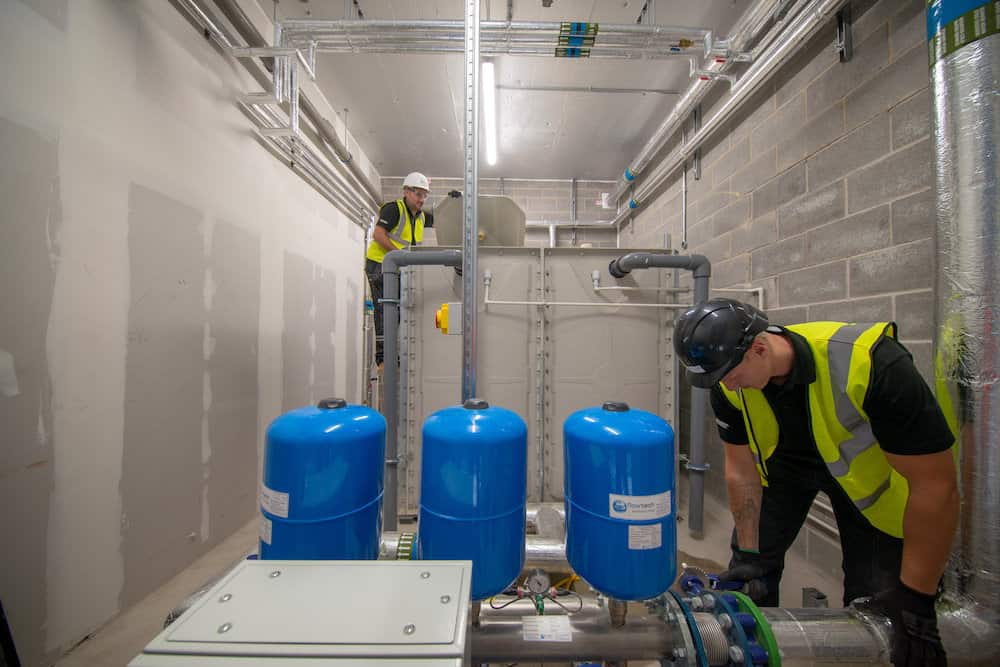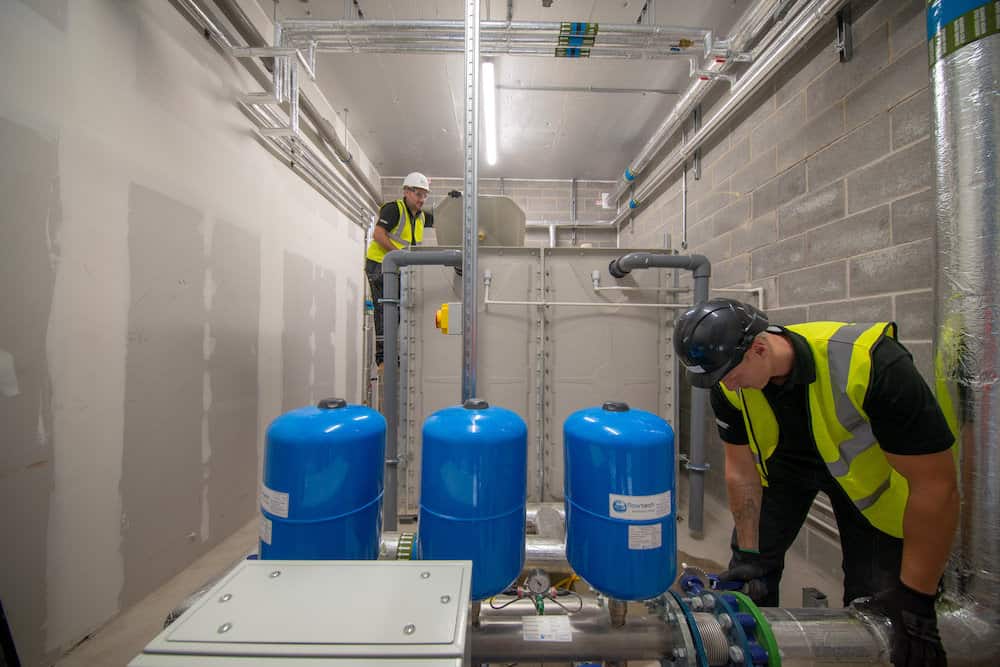 Mechanical Contractors for Industrial Applications
Whilst many mechanical contractors prefer to work in purely domestic situations, at Kimpton, we love working in some of the more challenging industrial applications of warehouses and factories. These often present spatial heating and cooling challenges that others shy away from.
In one interesting case study for Jaguar Land Rover, we were given the task of creating an HVAC solution for machinery within two high specification high bay warehouses. The two new warehouses were built on JLR's existing manufacturing site at Castle Bromwich to house components required for their just-in-time manufacturing processes. With the design of the warehouses at 25m high the aim was to maximise storage space within the footprint of 21,000 square metres. Unusually, they were also largely unmanned so the challenge was to maintain the temperature and humidity for the mechanical operation rather than human comfort.
Mechanical Contractors for Office and Retail
Every office and retail outlet in the UK needs to be properly heated in the winter months, cooled in the summer months and ventilated to create and maintain a conducive working environment. We recently completed a lovely small job at The Bangor Job Centre where the air conditioning was upgraded and replaced throughout. It went from an uncomfortable place to work, to one that performed beautifully.
Mechanical Contractors for Student accommodation
Over recent years, Kimpton have become the go-to partners for HVAC within new build and refurbishment of student properties with thousands of completed student rooms, built to a high standard and a sensible cost.
Kimpton has mainly been working with the main construction contractor to deliver a range of high performance mechanical, electrical heating and ventilation services designed to provide high levels of performance and comfort with low ongoing running and maintenance costs.
We are now coming to the time when many of these new student builds require some upgrading and refurbishment to maintain the quality of offer (and the rates the rooms can achieve) and again we have geared up ready to work with the main contractors to deliver the HVAC solutions.
Many student rooms are built with Modular Bathrooms that are built off-site and installed before the building is finally 'wrapped' and the Pod enclosed. This is a great solution for cost-effective new-build but does present some challenges for refurbishment further down the line. A new Pod cannot simply be craned into place and plumbed in, so more innovative approaches need to be deployed. We have those solutions.
Mechanical Contractors for Process Industries
Even within industrial environments, there are tougher contracts that require more experience. Bigger plumbing in harsher environments where others may fear to tread. In this type of environment, the sizes are often bigger, the temperatures and pressures more extreme and the cost of any downtime greater. But this is exactly where we excel. Where the team feel comfortable, knowing they can and will deliver an exceptional solution that makes a real difference and keeping the machines running.